Recent Recipes
Comments (0) | January 08, 2012
This is my family's favorite breakfast dish. I love it because it's quick to prepare, isn't very messy, I usually have all the ingredients on hand, and it tastes outrageously delicious.
Comments (0) | September 16, 2011
My husband loves wild rice, and I love fresh vegetable, and since the weather is unseasonably cool, I decided a hearty stew was in order. This was amazing. Thick, rich, and completely satisfying!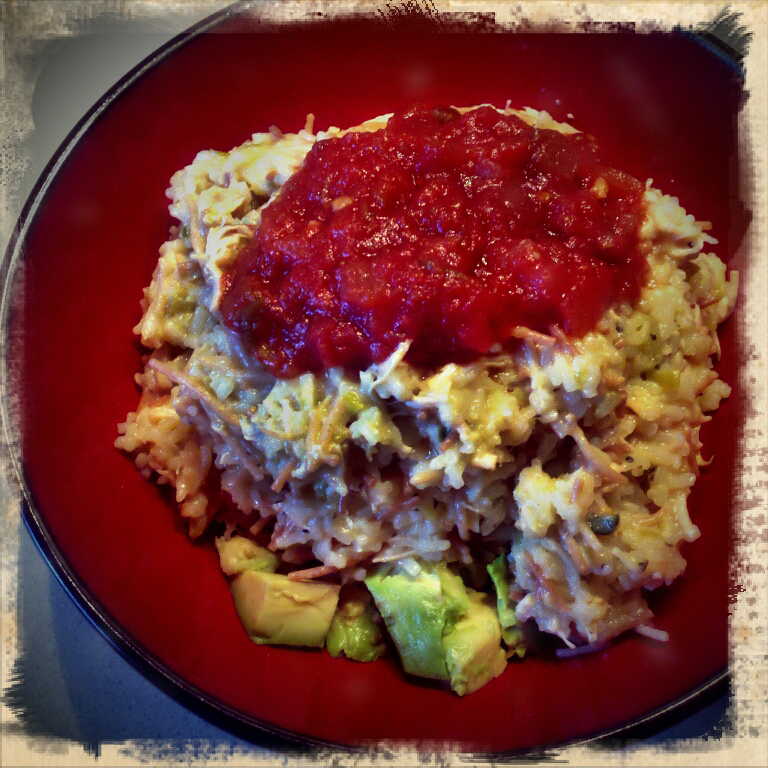 Comments (0) | April 05, 2011
This was based on a dish my mother used to make. It's become a comfort meal for us and a favorite of my husband. It's a fusion of flavors from savory chicken with rice & pasta, to the creamy coolness of diced avocado and the spicy zest of the salsa. This is a hearty dish that satisfies!
Comments (0) | September 26, 2010
I have a kitchen full of wonderful whole spices. Ever since I got a good spice grinder, I've been a snob about pre-ground spices. If you haven't tried fresh ground cinnamon, you're cheating yourself. So, when I wanted the flavor of Garam Masala, I toasted the whole herbs and ground my own. The house smelled spectacular!
Comments (0) | September 08, 2010
I love shopping at the farmer's market. It's inspiring and I find myself gathering ingredients to make particular dishes on the fly. This time the leeks were succulent, the asparagus tender, and the mushrooms golden. That's how this recipe was born.
Comments (0) | July 18, 2010
Having bought a case of California peaches and enjoying fruit so perfectly ripe that I had to eat them over the sink for all their delicious juices, I wanted to experiment with the flavor. The local farmer's market supplied me additional flavor components. My husband does not care for eating raw fruit, much to my chagrin. When he came home from work the day I made this sauce, he remarked how delicious it smelled. I put some chicken on the grill and did a final baste with this BBQ sauce and waited for his reaction. His reaction is what all cooks dream of, and he didn't even flinch when I told him the base was my beloved ripe peaches!
Comments (0) | October 23, 2009
Very simple, very filling, nice and thick. What really makes this soup something special are the Middle Eastern spices along with a generous amount of lemon. It's not a lemon flavored soup at all. The lemon adds this amazing brightness to the flavor and makes the entire taste palette pop.
Comments (0) | September 25, 2009
This popped into my head as I meandered through the farmer's market the other week. The flavors kept crossing my mind until I finally had to give it a try. It really turned out to be very flavorful, the spices, lamb and squash are naturals together!
Comments (0) | June 04, 2009
We enjoy middle eastern food, particularly lamb with hummous. The rice dishes we get at these restaurants frequently have the most delicious rice side dish. I had a taste for the rice, so I set out to try and make it. What I ended up with was essentially Rice-a-roni, only better because I got to control the ingredients and the sodium levels. My husband, who normally thinks it's too much work to reinvent the culinary wheel thought that I had jazzed up the basic chicken Rice-a-roni and made it better. He is now a believer!
Comments (0) | April 07, 2009
This was the most amazing cake I've ever created. It was delicious and beautiful. It really tastes like a decadent top shelf strawberry margarita! This recipe is specifically designed for a large bundt pan. Before you decide to substitute anything, try to make this as true to this recipe as you can. It's really amazing.